The BMC (Buy Me a Coffee) is a simple way to support content creators. It is a payment platform that doesn't feel transactional, mainly aiming to empower individuals. As the name of this platform itself explains, you can buy me a coffee. 😇
Here is the option for you to buy me a coffee – if you enjoy my content and find it useful consider that small gesture of gratitude for all the hard work that I put into coding tutorials. That would mean a lot to me! ❤️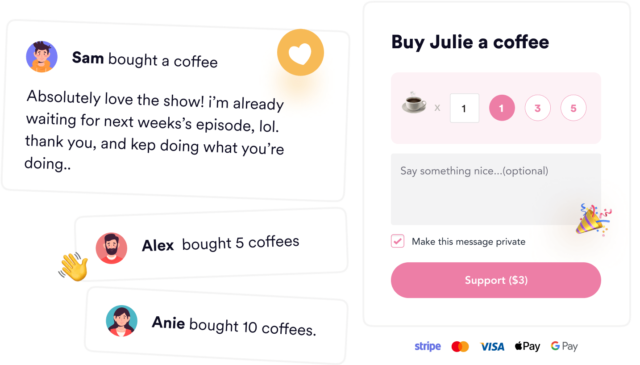 Want to Join Buy Me a Coffee?
The BMC is a free, fast, and elegant way to accept tips and monthly contributions from your audience. You can share supporter-only posts, sell digital downloads, set goals, and more! The best part – all these features are available to everyone, and BMC never asks you to pay a monthly fee to unlock a feature!
If you have an audience, whether you are a Youtuber, musician, podcaster, writer, programmer, or cosplayer, as a creator you can join the BMC to get paid by your fans. More than 300,000 creators and millions of their fans are on Buy Me a Coffee.
The BMC doesn't charge a monthly fee. All features including publishing and emails are free for everyone. They charge a 5% transaction fee, and creators keep 95% of the earnings. If you're interested, you can join Buy Me a Coffee using my referral link, in such case I'll get a small commission from BMC, at no cost to you.